They pulled me back in!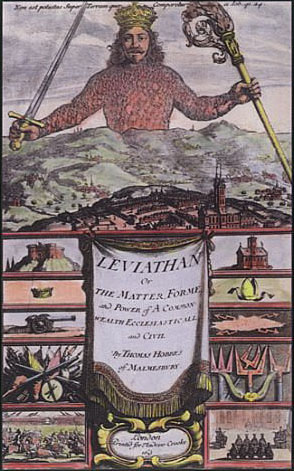 He that is taken and put into prison or chains is not conquered, though overcome; for he is still an enemy.
-- Thomas Hobbes
Mr. Hobbes couldn't have been more right since it appears that you can still make top of the world when in prison: in the UK a prisoner serving life for attempted rape has won
7 million GBP (= 10m € / 12m $)
with the lottery. The story is yet another paradox of society: you sexually assault several women, you get taken away all your rights, you become imprisoned and then on your weekend leave you get rewarded by the lucky numbers. And the best thing is you get to keep to money!
The Guardian
reports:
A prisoner serving life for attempted rape has won £7m in the national lottery. Iorworth Hoare, 52, was jailed for life at Leeds crown court in 1989. He was on temporary release from a Middlesbrough bail hostel when his numbers came up in last Saturday's Lotto Extra draw.

Hoare, formerly of Seacroft Gate, Leeds, was convicted of attempting to rape a 60-year-old woman in a park in the city, after a series of crimes which included one rape, two attempted rapes and three indecent assaults.

According to the Sun, Hoare began a series of sex attacks while he was still in his 20s and was sentenced to a total of 18 years between 1973 and 1987.

Home Office guidelines allow prisoners in open conditions - such as day release or community projects - to take part in the lottery and claim any prize they may win.

Hoare was on weekend leave from Middlesbrough's South Bank bail hostel when he won his £7,039,469 fortune.

A Prison Service spokesman confirmed last night that a prisoner had won the lottery. He said: "We are aware a prisoner on release on a temporary licence has participated in the lottery and we understand that he has won a substantial amount."

After his the win Hoare was moved to a closed prison for "security and his own safety".

-----

The lottery winner serving life for attempted rape is almost certainly immune from compensation claims, it emerged today.

Iorworth Hoare, 52, who scooped one third of last week's £21m Lotto Extra jackpot in spite of being in the process of serving his 18-year sentence, was thought to have been open to claims from victims as a result of his new-found wealth.

But SocietyGuardian.co.uk has learned that as Hoare's crimes date back at least 15 years, and in some cases even further, time limits on victim compensation laws effectively protect him from claims.

Richard Scorer, a partner at law firm Pannone & Partners, said the law on this was "black and white".

"The time limit for bringing compensation claims for these kind of crimes is six years," he said.