FOR THE BOYS IN THE LAB:
I'm A Sucker For IMDB Trivia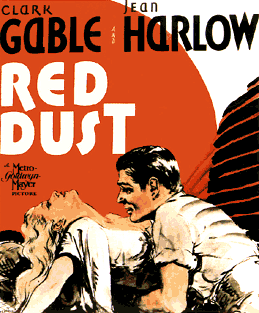 Tonight on
TCM Europe
: Program those vcrs from 3.20am till 4.40am (CET) for
Red Dust
(1932) by Victor Fleming.
And then happy hunting on your local black market:
During filming of the famous rainbarrel sequence, Jean Harlow reportedly stood up - topless - and called out something along the lines of "one for the boys in the lab!"
Director Victor Fleming quickly removed the film from the camera to prevent any footage from reaching the black market.