Kino Eye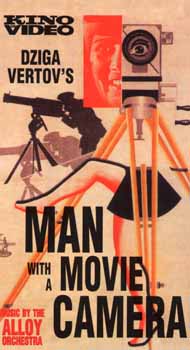 Dziga Vertov, Sovjet Avant Garde Working Class Manifesto Writer Film maker:
"I am kino-eye, I am mechanical eye, I, a machine, show you the world as only I can see it. My path leads to the creation of a fresh perception of the world I decipher in a new way a world unknown to you."
Off all Things Roots Manuva said, it was pure madness to take him to his tardis and be the hardest. Hear Hear: Cinematic Orchestra's
celebration
of the 'Man with the Movie Camera' is now available on DVD!